Restaurant
Welcome to
our Mediterranean
house of tastes
The first room of the building called "Skafi", due to the architecture of its ceiling.
The rich heritage
of a traditional
winery
The historic building hosting our restaurant is going back to 1922. It is an original old "Canavospito", which is the traditional name locals used to call house-wineries in the old times, where the people living in, were making their own wine.
"Lino" stands as the traditional name of the wine tank. We have preserved the old Rock-hewn structure where the grape must used to be stored.
Cycladic traditional decoration
Endless source for inspiration and Santorinian references helds in our interior decoration. Cycladic Folklore meets contemporary modernism at the classic future-proof furniture of our restaurant.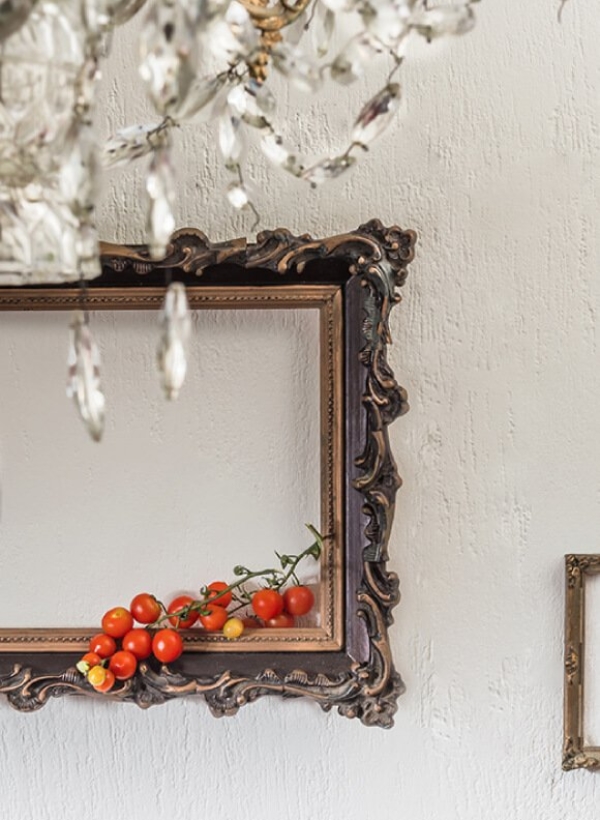 In renovating the restaurant, we have tried to preserve a sense of its 100+ year history.
Our roof terrace
The definition of the term "unlimited sea view" is just out there in the roof terrace of Cava Alta. The restaurant situated on the hillside offers a great panoramic day and night experience with astonishing view of the Aegean sea and the surrounding traditional old village.